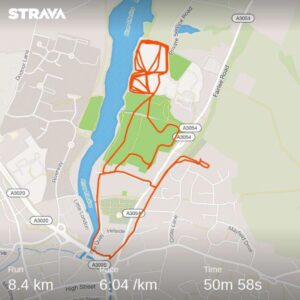 Wednesday 31 July 2019. 7:36 hours sleep, up early to travel to the mainland.
After work went for 55 minute run including 8 x 90 fast. A very warm and windy evening over at the park, but all in a good session.
15 mins soft tissue work with the roller before bed.